Carry Out Competitor Analysis to Benchmark Your Efforts
Posted on November 29, 2011 by CJ Article Team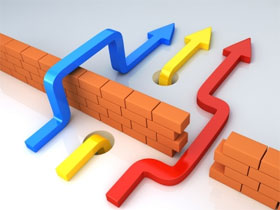 When planning a marketing strategy for your website it is fundamental to carry out initial competitor analysis to prepare your business for the market. Similarly to any offline promotion, you must conduct primary research into your competitor's offering to understand what you are competing against.
Selecting and measuring search volumes for specific, targeted keywords will help you to create the content for your website. You will be able to select the key phrases that your customers are searching for and incorporate these strategically throughout your pages. The search engines will then index the relevant content on the site and your page ranking position will rise as a result. Successful keyword and phrase research will also indicate which search terms not to focus on, whether because of low search volumes or if they are commonly overused and the competition is too high.
In terms of the website, examining fellow competitors will highlight the amount and type of traffic you should be looking to aim for, using their statistics to measure the needs of the consumers and their search volumes. This will then allow you to prepare your website to meet this level of visitor, helping to prevent any system disruption or failure.
The benefits of conducting competitor analysis are clear, as you can identify who you are competing against which allows you to identify the strengths and weaknesses of your online proposition. Consequently you will then be able to identify the specific actions needed to be taken in order to improve your competitive position within the market.
Article Source: http://EzineArticles.com/3953718