Competitor Analysis For Australian Businesses – What it Involves
Posted on March 09, 2012 by CJ Article Team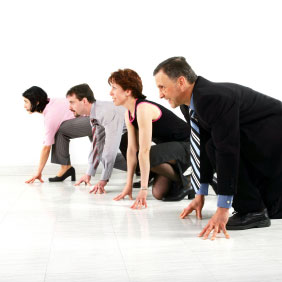 It can be tempting to start your own business in Australia. This is not just because of the generic reason of finally being able to break free from the shackles of the daily grind. You should want to begin your business in Australia because it is one of the most socio-politically conducive places to earn a good income. Before you do take the opportunity though, you should first pay some attention to thorough competitor analysis.
Serious evaluation doesn't begin instantly when you decide to go into business. Before you take any assessments steps, the first order of battle should first and foremost be to identify the most ideal entrepreneurial venture for you. You can therefore get the ball rolling by first asking yourself what you can do. You might also ask people who are close to you to help identify your core skills. On top of this is the requirement to find out what you love to do. Somewhere in the middle of your abilities and your passion is the best business option for you.
It's only after business identification can you arrive at true competition analysis. Some novice entrepreneurs misunderstand this phase. They tend to think that this is all really about identifying who else is in the same business category and type and finding out if they are too hard or easy to beat. Although this is not an easy task in itself to establish, true evaluation is more complicated.
The first step in analyzing is to find out if there is a strong need for the product that you would want to sell. If there is a strong demand for it, you will automatically get a glimpse of who else is out there selling. Common sense should tell you that a solid demand is necessary for you to prosper but if competitors analysis reveals that there are already a lot of players in the field, you might not be able to make headway at all. The good news about Australia is that most businesses are small scale so you can most likely expect healthy competition that isn't too stiff.
The second step is to find out if your venture is likely to grow. This involves looking a bit into the future. Ask yourself who your target market will be and if your product is only good as a one time purchase. If the market is limited and paying customers only need to buy once, then you'd have a hard time staying longer in business.
A third step is to assess your venture from an ethical standpoint. It's possible to generate lots of cash by taking advantage of underprivileged workers in third world countries. You can always pay cheap labor to mass produce supplies and products. This might help you trump competitors quickly but it may not be good for your business' moral image and your own conscience.
Australia is a genuine promising location for budding business ventures. To increase your chances of succeeding though, it is vital that you first conduct a complete and accurate competitor analysis. More than knowing who and what you are up against, you need to determine too if your business can stand on its own.
Article Source: http://EzineArticles.com/?expert=Chase_Crawford