Competitor Analysis – Strengthen Your Brand!
Posted on November 02, 2011 by CJ Article Team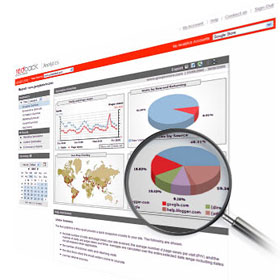 Competitor analysis should be carried out prior to applying a marketing strategy. It gives one a clear picture of what their competitors are doing and accordingly improve their product and gain an edge over others. In addition, this helps organizations to be better prepared to face the risks of the market and have a good defense mechanism against any market fluctuations. A strong brand averts any setbacks and hurdles of the future. Thus, a market survey will facilitate you to brand your product effectively.
There are plenty of options online to carry out a search on a competing product and services and understand their company's marketing strategies and their strengths and weaknesses. Market research experts will be able effectively scan and incorporate a competitor's marketing strategies and to find out the potential market for the product.
What is the importance of carrying out a research on competitors?
• Figure out the best practices in the market
• Gain an understanding of your competitor's strategies
• Determine what the key success factors in your industry are
• Develop a better marketing plan for your product launches
• Maintain a competitive edge over others by ruling out the setbacks
To excel in the pharmaceutical industry, create a strategic marketing plan based on research studies and focus on the product's unique selling proposition.
Innovative marketing strategies available online can be used to maximize ROI. Creating an impressive web presence goes a long way in winning over a majority share of the market. This is possible only with an understanding of strength and weaknesses of others in the industry.
Kirthy Shetty
Corporate Competitive Intelligence
Article Source: http://EzineArticles.com/?expert=Kirthy_Shetty