Do You Complain About Your JOB?
Posted on September 05, 2011 by CJ Article Team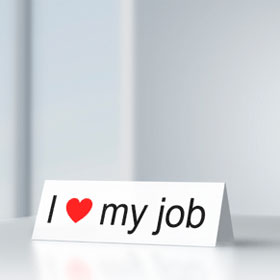 Do you complain about your J.O.B.? Why? Why not move on to another J.O.B.? Is it because you're comfortable there although at the same time you're miserable? You would really have to ask yourself, does that make any sense? Well most people are unhappy with their J.O.B., but realize that they are dependent and chained to their jobs because of the need to support themselves, and or family. Whatever the reason maybe, most people complain, but never take action.
What action you might ask? Taking action to not be dependent and chained to your job; Taking action to be your own boss; Taking action to do what you want to do without anyone telling you what to do with your time; Taking action to take control of your future, instead of your future being controlled by no action.
Growing up, we all have heard to go out and get an education and a good job, but having a J.O.B. is an acronym for 'Just Over Broke'. Just having a job is not going to cut it in this day in age. Maybe a few decades ago, you could work for a company and retire with that same company and possibly live a descent life retired, but it's definitely not that way anymore. The economy has been hit hard and companies at times are forced to lay off hundreds and thousands of people. There are no guarantees in today's workplace; you may have a job today, but is it guaranteed that you will have that same job tomorrow?
More and more people are seeking ways to supplement their income by starting a home business as a way to test the waters to eventually quit their job to venture out on their own.
Do you have that desire and passion to get out from that 9 to 5 grind? Do you want to fire your boss and take control of your time and future? If you answered yes to both question, stop complaining about your job and do the following: Look for a home business opportunity that will get you on the right path to begin taking control of your time and future. Do the research and take action now and be committed; there are plenty of home business opportunities out there that you can start with little to no investment. A good resource would be a library…Yes, I said library. I know this is the digital age, but books are not free through the internet, and by going to the library you can check out a book to take home at no cost, unless you return the book after the due date (there may be library fees in that case). And of course there is plenty of information on the internet as well, so use both resources to your advantage and remember to stop complaining about your job and take action now.
To Your Success,
Ben Portis
Free information for a home business opportunity can be found by Clicking Here.
Article Source: http://EzineArticles.com/?expert=Ben_Portis
HY4WCSUD7JEX