Fundraising – The Fun & Excitement of it All
Posted on November 06, 2010 by CJ Article Team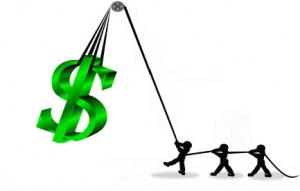 Need money and support? The best and most practical way to get it is to fund raise. Fundraisers are profitable, fun, and well worth the trouble of organizing. You may be raising financial support for relief during a calamity or a tragedy, or the funds may be intended to support a particular organization. Nonetheless, a fundraising event works just like any other fundraising activity since it aims to collect money during donations, although usually in exchange for a particular service or product.
Fundraising vs. Donation Solicitation
Fundraiser events are organized by various groups and kinds of people and organizations-from multimillion companies to small non-profit organizations, from ordinary individuals to people of power and influence. The idea here is that the revenue gained from the fundraising event will not be used for personal gain. So why are fundraiser events more preferred than donation solicitation? Many view donation solicitation as too aggressive. Also, contrary to what many may think, donation solicitation will take too much time and effort. A fundraising event is a one-time event. Soliciting donations, on the other hand, is a continuous process. Besides, how many donations will an organization need to receive in order to collect sufficient funds?
Fundraising – A Mutual Benefit
The advantage of fundraising events is the exchange for the monetary support donors will give. The donors do not simply give their money to the fundraising event – they give it because they are expecting something in return. And what they will get depends on what type of fundraiser event an organization or individual plans to hold.
For example, a popular fundraising event idea is the car wash fundraiser. People will give money to the fundraisers and in turn, the fundraisers will wash the car of the donors. Other popular fundraising events include benefit dinners, benefit concerts, bake sales, auctions, and benefit sporting competitions. In all of these endeavors, the fundraisers provide something for the money they will receive. A popular form of fundraising done today is the televised fundraiser, where celebrities encourage viewers to phone in their donation pledges. Those who phoned in will then deposit their pledges in designated bank accounts.
Making Profit
Of course, the services or products given at fundraising events are more expensive if compared to their normal prices. This is expected and acceptable – after all, fundraiser events are held with the purpose to gain revenue in mind. Generally, fundraising events are not the best place to look for a bargain, although there are some exceptions, such as when the fundraising event is an auction or a bargain sale.
Imagination – the Key to Fundraising Success
Forming the fundraising activity into an event not only dramatically increases the revenue. It can also spread awareness and interest, which are both important if the fundraising event is done for a sports team or for a particular advocacy. Hence, many do not consider pre-order fundraising as a fundraising event, since it is merely an activity which is done to collect funds and not an actual event. Holding a fundraising event is definitely more exciting and more dynamic, and can obviously attract more supporters and donors. Door-to-door fundraisers may be effective, but it is bland and lifeless. Fundraising events inject life to charity.
So use your imagination! Be creative and different. Stand out from the crowd and turn heads with your fundraising event. And as long as you remember to stay organized and to have fun, success should be at your fingertips.
Jessi McCafferty writes about fundraising and recommends the friendly folks over at http://www.easy-fundraising-ideas.com/ as a great resource for accurate information and profitable fundraising product ideas.
Easy Fundraising Ideas is the fastest growing internet based fundraising company in the country. With their legendary service and help, they make you the hero!
Article Source: http://EzineArticles.com/?expert=Jessi_McCafferty