Great Ideas For Mother's Day Gifts
Posted on October 01, 2010 by CJ Article Team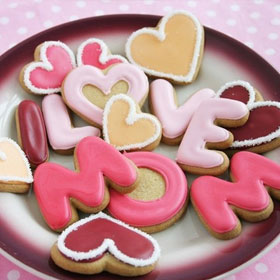 If you are lucky enough to have a mother who has supported and loved you your entire life, Mother's Day is the perfect time to let her know you appreciate all she has done for you. Choosing just the right gift to express how you feel can be a challenge, but it can also be fun. If you find the perfect something for her, she will know you put thought and effort into what you gave. This makes her feel special and will really let her know how much you love and appreciate her sacrifices. Think carefully about what your mother might like. If she works hard around the home and loves having things tidy and organized, give her a break with a house cleaning service. Having a Maid service lets her take some time off from her chores and just relax and enjoy her free time. Instead of focusing on keeping the house clean for Mother's Day, she can kick back, read a good book, and enjoy the company of her loved ones.
If home chores are not the answer, consider treating her to a day of beauty. A spa experience is something all women love, but many are unwilling to indulge in such luxury. It may be the expense, or they may just not think it is practical to spend hours having someone pamper them. Let your mom know how worth it you think she is by treating her to a day at the spa. You may want to schedule appointments with her and the two of you can enjoy a spa day together.
Younger kids who still love at home can give their mother coupons that she can cash in for help with chores. This might work for older kids too, but if the little ones are willing to lend a hand, it is an extra special treat for moms. It can be overwhelming handling the household chores, the schedules of everyone in the home, cooking dinner, and keeping things in order. Give your mom a break from a few of these things as a gift for Mother's Day. She will really appreciate the help around the home.
If the mom you are giving to has little children, offer to baby-sit so she can enjoy a night out with her husband or on her own. There is no better treat when you have little kids than to leave them safely at home while you enjoy a romantic dinner or a girl's night on the town. More moms would probably go out and have fun if they knew their kids were in capable hands. If you are looking for a way to treat the young mom in your life, take the little ones off her hands and tell her to go enjoy herself for a few hours.
Finally, just consider a simple gift. Taking your mom out for a cup of coffee and a few hours of chatting may be the idea gift for her. If you lead a busy life and you do no always have time to spend with your mom, this is a perfect, simple gift.