Improve Your Professional Career – Useful Resources
Posted on November 06, 2010 by CJ Article Team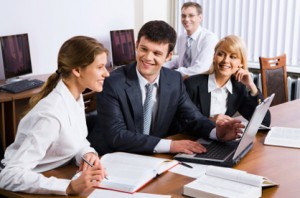 If you are a fresher, or a person who is seeking a new job, as a change in career or to move to a higher level, these career development programs will come in as a boon to you. The World Wide Web hosts thousands of pages and even entire sites on developing ones skills and finding the right job.
If you are unsure on how to tackle this situation and also find where your heart lies, take the services of a career development counselor. A counselor must be able to figure out the key skills of a person, provide various career options, harness the interests, give information on right schooling to the person who wants to rise up the ladder and provide programs for career development along with new ideas for the employees and employers.
If you are happy with your career and well settled in it, still there are ways to improve it to make it more fulfilling for you. Keep your eyes and ears open to speakers with modern ideas that can change the outlook of your field. Some sites host free articles on topics in career development such as employment outlook, finding the career that is right for you, setting up a career development scheme, and planning and putting into action short and long term goals.
Read through the classified ads both in newspapers and on the net. Most online career development resource sites list many job vacancies along with the hourly wages that can be expected from it. Many of these also contain a summary of what is expected from the job seeker, including schooling, areas of expertise and even whether they bundle together benefits for their employees.
Certain other resources rely on the ability to use facilities such as company and employee networking. Self respect is of prime importance to both the employee and the employer. There are programs and teachers who take courses on how to improve self esteem and take up his/her job with confidence and even to tell the boss that the person does not satisfy all the pre-requisites for the job.
Losing passion for your job is something that happens in daily life. Having a well refined career development plan can help a person stay focussed in his job. As a matter of fact, there are varied programs that are created solely for focus on your career whether you are a fresher or whether you are the head of a company looking for fresh ideas to inspire your employees to build their career around.
There is a tailor made professional career development scheme for you irrespective of the job you are in, and the direction in which your career is taking you.
Abhishek is a Career Counselor and he has got some great Career Planning Secrets up his sleeves! Download his FREE 71 Pages Ebook, "Career Planning Made Easy!" from his website http://www.Career-Guru.com/769/index.htm. Only limited Free Copies available.
Article Source: http://EzineArticles.com/?expert=Abhishek_Agarwal