Why Joomla Is More Accurate to Create Complex Websites
Posted on November 15, 2011 by CJ Article Team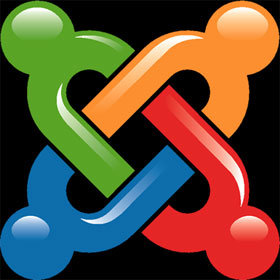 If you are planning to develop a website there are many choices as far as the content management system is concerned. WordPress, Drupal and Joomla are the most popular ones. But you should nail in on Joomla development when it comes to creating a complex website. Let's get it straight WordPress serves as great blogging platform but when it comes to achieving complex functionalities and accuracy they hardly match the robustness and performance of Joomla. Over the years Joomla developers have developed expertise in making website more interactive and attractive for the users.
Advantages That Joomla Offers Over For a Complex Website
First things first, coding is one of the major challenges in developing a website and Joomla keeps it to bare minimum compared to other popular platform. This allows you to keep the code base short even though you will define lots of functionality for your website. A complex website created in Joomla will load faster compared to one developed on any other platform.
The built in WYSIWYG editor makes Joomla the most preferred choice for many developers in the world. It is ideal if you are looking to create a highly functional and robust website without using extensions. Alternately if you want to like to use extensions and plugins the content layout and the extensions library enhance the ease of development.
Multi-lingual support is one of the primary requirements of complex websites. Joomla cms development excels in this field as it recognizes a user's operating system and automatically displays a site in the user's language if it is available.
Joomla is the best platform as it meets all the SEO requirements. You can optimize every page in the website if you want. It allows you to develop an advanced HTML layout with no nestled tables making it easy to read for crawlers.
It offers great flexibility when it comes to creating ecommerce and community websites which are complex by nature. The website backend that Joomla offers is unmatched as you will have complete authority over the website. Managing similar websites with WordPress or Drupal will prove to be a herculean task.
Last but not the least Joomla which is PHP based offers you huge community support from thousands of PHP developers from around the world. Though others CMSs also have their community support they are miles behind Joomla developers when it comes to sharing of ideas and resolving queries.
Having said all that you also ought to keep in mind that developing complex website will test the skills and expertise of the developers to the core. So, don't compromise on the quality of Joomla developers that you hire for your project as the quality will be reflected throughout your entire site. Advanced Joomla development isn't everybody's cup of tea and you shouldn't fall for tall claims made by development firms. Take a look into their portfolio; check out the appearance, functionality and performance of the websites and you will easily zero in on the best developers in business.
Article Source: http://EzineArticles.com/?expert=Anne_Gill