The Link Between Content For Websites and Branding
Posted on December 15, 2011 by CJ Article Team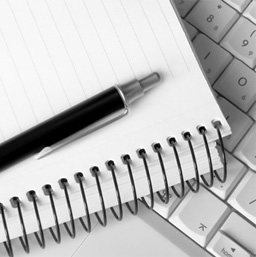 There was a time in internet marketing history when the quality of content for websites didn't matter a lot. Site owners could place an inordinate amount of keywords on their pages at the expense of text meaning just so their pages could rank high in search engine results pages. These days, using the same technique can get you into trouble both among engine robots and real human visitors.
Keyword stuffed site articles can only lead to your site getting banned. Robots will pick up your texts and label them as spam and unworthy of indexing. Hence, even if there are searches for the terms that you are trying to rank for, you will get no traffic simply because engines won't even bother to show your website content in their results.
Badly written articles however don't just lead to creating a bad image for you with engines. They can also ruin your reputation in the eyes of real site visitors. When they drop by your pages and they get fed too many keywords, they will leave. That would mean lost sales for you. It may even push some of your visitors to create bad reviews of your work for others to pick up.
This scenario teaches us a valuable lesson about the kind of materials that you choose to use online and attach to your name or person. From all appearances, content for website pages play an important role in branding. Bad articles can turn off customers while good ones have the potential to help you build a brand name for yourself.
Branding is simply a way of making yourself an authority. When people visit your site and browse over your content, they will get the impression that you know exactly what you are talking about and that you are just the right person to consult about their concerns. They will become even more convinced that you are a guru once they start interacting with you and gaining more valuable insights from you.
You can't underestimate the value of branding that comes from quality content for websites. The main goal of good articles isn't just to polish your image. Its main objective is to pre sell. This means that when people get deeper into your product sales pages, they are already sold to your idea. In short, there is a huge chance that they will open up their wallets and buy what you are offering.
Now that you are a trusted brand, customers can take one step further. Because they love your work and the good information you've given them, they are likely to spread the word about you for free. They may either tell others to try your product or they can provide a valuable link boost by linking to your site in high ranking review sites, forums and social networking communities.
The link between content for website pages and profitable branding is obvious. This is why you can't take the risk of not expending the best effort in generating site materials. Make article quality your top priority.
Article Source: http://EzineArticles.com/?expert=Reed_Slidell