Niche Keywords: Target Your Demographic
Posted on November 01, 2011 by CJ Article Team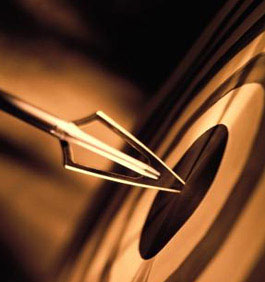 What is your demographic or your online audience? What is their average age? What do they do for a living? Do they own their home or rent? Why would they want to use your business or service? These are all salient questions to ask yourself when your are trying to find profitable niche keywords to add to your online copy and articles.
Whether you blog regularly or are trying to establish the content for your website, your keywords can make you or break you with respect to search engine rankings and how you are perceived online. Therefore, it pays to know what your customer wants from your business or service. Choosing keywords, then, is not simply a process of selecting some top words from Google's AdWords Keyword Tool and some appropriate synonyms. It involves more work than that. A keyword specialist will tell you it goes far beyond picking a mish-mash of top words to include in the text of your code and in your articles.
To find profitable niche keywords, one must choose only those words that can be fully utilized, or those keywords and phrases that have been ignored by the competition but are still excellent words to include in your articles and on your site. Usually, if you can choose about one or two groupings of primary keywords or phrases, you can see good results when it comes to search engine rankings and page views. Using keywords, and picking the right ones, then, are essential if you want to see your profits rise significantly. Therefore, first find out about your customer. Learn about him and get to know him. Find out about his likes and dislikes and you will be able to choose the right words for your marketing content.
Ted Mathison has a long history of internet research and experience and shares that with you.
Article Source: http://EzineArticles.com/?expert=Ted_Mathison