Personal Notes on Your Scrapbooking Page
Posted on October 01, 2010 by CJ Article Team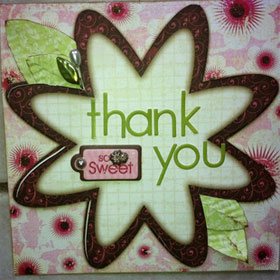 One writer has referred to the art of scrapbooking as "collage journaling." Her point was that the most important thing about your scrapbook is that it reflects you, your creativity, and your heart.
One way to reflect yourself that way is to add your personal notes to the pictures and images that make up that collage. Much like a traditional journal, your scrapbook "journal" is an ideal place to write down your feelings.
Of course, your feelings will depend upon the images and the memorabilia that make up your layout. But the moments that are important enough to put in your "collage journal" are going to be important enough to inspire some strong, clear feelings that you can express in a few sentences or a short paragraph.
There are two ways to get your thoughts onto the page: handwriting them or typing them on the computer. There are few things as beautiful or expressive as personal feelings handwritten in careful calligraphy; it gives a sense that the journalist cared enough to sit down and write a personal note to the cherished person in the layout. However, not everyone is skilled at calligraphy. The computer allows you to choose from several different fonts, and allows for a neatness and cleanness of text that often perfectly complements the care you've taken with the layout.
Your sentiments can be written on card stock and matted against a darker color, or they can be written on the matting of one or more of your photographs. Whichever you choose, it's a good idea to write a rough draft first, to make sure your words are as you want them, and that you express clearly the things you want to say.