Realize Unrealistic Dreams with Realistic Business Plans
Posted on August 10, 2011 by CJ Article Team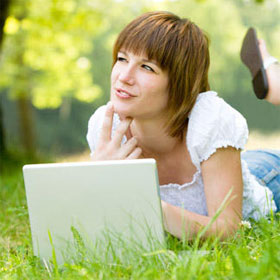 For some business owners even a thought of business plan gives them stomach flu but they forget it has to be a part of their diary writing and should be in their to do list to churn maximum profits out of it. A business plan for your business is a simple tool for collecting your thoughts, prioritizing actions and planning your business success. It gives you a way to move forward.
Who needs it?
If you are running a business it acts like a map and a compass for your business who guides you through all the ways. Unless you want to travel blind you do require a proper plan to take your steps forward.
If you are applying for any business loan then banks ask for the business plans as it is considered to be a summary of your business.
For any business investments plan is required to track the records of market, technology and other factors to define and explain the business.
If you are working with partners, it defines partner's agreement among them
It is used in communication with the management team and to further discuss future opportunities.
It sets value for your business. It is a layman of what your business has to achieve in certain period of time.
You can't keep your business plan in your head hence you need a written format to track all the cash flow, work of the employees, and other business on-goings for which business plans are supposed to be maintained. Making a plan for your businesses is much easier and much more valuable than you think
When you need a plan?
Preparing a plan can be long and daunting task but if you are about to start your own business it will give you the blueprint of the whole scenario to be faced and to be worked on further.
Why you need plan?
It is an entry level requirement for acquiring money for your business, get money from the investors or to get bank loans. If you have a complete picture of the business in your head, investors and bankers will be more able to understand and relate to your thoughts.
What to write?
Company profile
Aim of setting up your business
Executive Summary
Competitive analysis
Marketing strategy
Financial statements
Future goals
Appendices with any additional information required to be mentioned
Advantages of making a plan:
It helps your staff to focus more on key objectives
Gives a common purpose to your business
It can be used to manage the overall performance of your business
During crises it helps you to mange more systematically
It helps in accessing internal ideas to grow more
Make realistic business plans that will guide your way to the success. The plan can be changed with changing goals and market conditions. A little planning can take you a long way sometimes realizing even unrealistic dreams.
by Concord Business
Concord helps you realize unrealistic dreams with realistic Business plans for your businesses high growth.