SEO Copywriting – The Cinderella Service
Posted on January 24, 2012 by CJ Article Team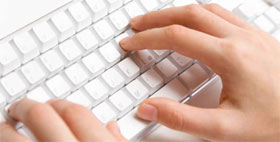 In case you haven't heard (and even some web professionals haven't), search engine optimization copywriting – "SEO copywriting" for short – is about taking a page on a website and judiciously sprinkling one or maybe two keyword phrases throughout the copy. You then repeat the process for other pages on the site, using different keywords.
There's a bit more to it than that, but this isn't the place to go into the mechanics. The essential art comes in picking the right keywords and putting them in the right places, while still making the copy read well to prospective customers.
It's been part of what I do as a freelance copywriter for a long time now. And it amazes me how much ignorance there still is about how effective it can be at getting a website to the top end of the search engine rankings. Especially when it costs relatively little when compared with other search engine optimization methods.
Yet so many web design companies still, essentially, ignore it. So many small or medium sized businesses haven't even heard of it when they're commissioning a new website. Under-used, under-funded, under-appreciated, it's the "Cinderella service" of search engine optimization.
What can SEO copywriting achieve?
Correctly done, it will provide an enormous boost to your search engine rankings. It's often possible to get a site on the first page of the major search engines for a variety of keyword searches.
In fact I've written optimized copy for sites that two years later are still on the first page of Google for popular keywords – and without the need for expensive link building or marketing campaigns.
(That said, beware anyone who actually guarantees you a top ranking – or who only succeeds in getting a high ranking by optimizing a phrase that virtually no-one would put in a search box.)
What does SEO copywriting cost?
If you know what keywords you want to use and the copywriter is writing the site from scratch, there's no reason why SEO copywriting should cost any more than regular copywriting. However, half the skill is in choosing the best keywords. You must be sure that you're using keywords that people search with, but which aren't being optimized by too many of your competitors. Researching the keywords does take a certain amount of expertise – and time.
Get it right, and the benefits are incredible. You can not only compete with companies much bigger than yours, you can get higher rankings than them.
Some companies pay thousands and thousands to optimization companies to generate link building campaigns. Others shell out small fortunes to Google AdWords or MSN adCenter, paying for sponsored links. With SEO copywriting, you simply make a one-off payment for a couple of days or so of the copywriter's time.
Then why is SEO copywriting so underrated?
There's a variety of reasons why SEO copywriting isn't more widely used. One is that web design companies tend to focus on the look of a website. Their creative people are designers and they rely on clients to supply copy – 'the 'grey bits' that fit in between their expensive images and beautiful designs. The effectiveness of a website tends to be of very much secondary importance to them. Even now it's generally only the bigger, more progressive design agencies that actually employ copywriters.
Another factor is that for a long time, good copywriting wasn't really necessary as far as the search engines were concerned. You could get away with spamming them – for instance by simply repeating keywords over and over again in tiny or nearly invisible text. Not any more. Today, proper, well-written content truly is king for the search engines.
A further reason is that there are a lot of web marketing companies out there which depend on making regular money from optimizing in other ways. From their point of view, expensive and ongoing link building and search marketing campaigns make a lot more sense than a comparatively small one-off copywriting fee.
So is SEO copywriting the be all and end all?
To be fair, there are times where SEO copywriting alone isn't enough. If you're in a highly competitive business like travel or insurance, you have to fight tooth and nail to scale the rankings. With instances like these, search marketing and link building campaigns can make sense, although they're usually costly.
Whatever your business, it also helps regularly to update and add content to your site, even if that copy isn't optimized. Search engines like websites which are frequently updated.
It's also still important to design and code your site in a search-engine friendly way, though much less so than it used to be. The site design won't have much of a positive effect in itself, but it could have a negative one if you're not careful – certain types of software or page designs make it hard for the search engine spiders to read the page. So you need web designers who know what they're doing.
Of course, if you're not interested in getting a large number of visitors to your website, you could just decide not to bother with any kind of optimization. For instance, if you're a big multinational, people will generally come to you.
But if you're a small or medium sized business, you cannot afford to ignore the power of SEO copywriting. Without it, your site will likely be seen by few people. Whereas for a comparatively small sum, you can compete long-term with anyone, gain higher rankings – and pick up many new customers. SEO copywriting may be a Cinderella service, but it offers a fairytale ending.
Article Source: http://EzineArticles.com/753680