A Short Guide to Action-Oriented Landing Page Design!
Posted on November 09, 2011 by CJ Article Team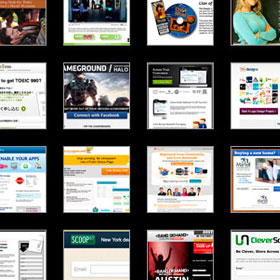 Many marketers spend so much time working on SEO, usability, and optimization that the most important aspect of landing page design is easily forgotten: the Call to Action button, or CTA. But how important is the CTA? Well, without a proper call-to-action you'll end up with a beautiful page that gets absolutely no results, a functional shell without any "juice". You might have the best pitch, an awesome incentive, and plenty of exposure, but without a clear and well-defined "goal" your visitors may just pass your opportunity up altogether… And that's a scary thought.
So, for the sake of busy beginner marketers out there, here is a quick guide to creating the most effective, action-oriented landing page design, sure to help you generate the conversions that your landing page deserves.
Why Is the Call-To-Action Button So Important?
Don't expect your potential leads to understand the goal of your landing page at first glance. And the first-glance look is extremely important: after all, the majority of visitors will take less than a second to decide whether or not to stick around.
An optimized CTA ensures that your visitors will never have to guess. In one look, your potential leads will be able to see exactly what your page is for, exactly what they will get when they click the button, and exactly what they can expect to happen afterwards. This consumer confidence leads to higher conversions every single time.
Landing Page Design and Call-to-Action Buttons
You'll need plenty of verbal calls-to-action, but the single most important part of your landing page design will be the one shiny button that leads to the offer or sign up form. There are several ways to make sure that this critical piece of the puzzle really stands out. First, make sure that it is ABOVE THE FOLD – it should be visible without any scrolling. If you can't make that happen, use visual cues like arrows or other graphic details to draw the eye down the page.
The CTA button should be framed with ample white space – but the button itself should be a color that contrasts against the main color scheme (it will really "pop!") Of course, the only thing more important than the look of the call-to-action button is the actual text: be very specific. Instead of "click here" or "continue" your CTA should say exactly what it does, "Download your free eBook NOW!" You really don't want your visitors to click expecting one thing only to receive something else.
So you thought that a button was just a button? When it comes to landing pages, this one mistake could cost you conversions. So get your split-testing hat on and play with the design, colors, wording, position, special effects… Whatever you want! The call-to-action should be the driving force behind your landing page design – a driving force that pushes toward conversions.
Are you an Internet marketer or have interest in marketing online? Visit us to learn more about landing page design and landing page optimization – two very important components for generating leads and building a strong customer base.
Article Source: http://EzineArticles.com/?expert=Noah_Zee