Three Steps To A Great Facebook Fan Page
Posted on February 22, 2012 by CJ Article Team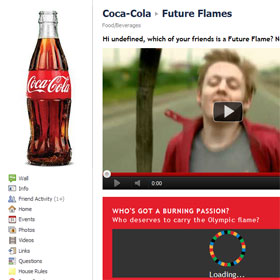 Everyone knows that for efficient marketing, you need a great Facebook fan page. But how do you create a custom Facebook fan page, one that separates itself from other fan pages, and one that will bring you the fans that you want and need? Here are a few tips on creating a Facebook fan page, one that is truly awesome.
Set Up The Page Correctly
First, you need to make sure the page is set up correctly. Anyone can get on Facebook and fill out the forms, but you need to think about the visual look of your page. If you are a business, you want to put your logo on the page. But if you are an author or other entertainer, you want to highlight your brand, which is you (or your band). You don't want to put up a picture of your book, you want a nice picture of you! Within the pages you can highlight your books or music, but on that first page, you want a good impression of who YOU are. You can also set up fan pages for each individual book, or CD, and so on, but first and foremost, you want to highlight yourself. This is the time to brag about you!
Fill Out Your Content Correctly
One of the big mistakes that people make when they set up a Facebook fan page is that they don't think about what their content tells people. You have to think like a marketer, and think what your fans want to know about you. When you fill out your biography, don't just put mundane details about yourself. Instead try to make your biography and other details fun. For example, I like to collect autographs, so I don't just say that, I say that when I'm not chasing players for their signature, I write novels. It's a little twist, but it's catchy, and it will stick with your fans.
Know What Applications To Use
This is a lesser known piece, but it is critical for a great Facebook fan page to have the appropriate applications in use. In order to know this, you have to think about the population you are trying to target. If you're a business, you need to have applications that work what you are selling. For instance, coupons and offers to sell your product.
But if you are an author, band, or other entertainer, you want a fan page that will highlight your books, music, or other things. There are numerous applications that allow your fans to write reviews, which is great for advertizing your works. You can also use events to let users know about your schedule. There are applications that let you load YouTube videos, connect to Twitter, and to blogs. These types of interactions with your fans will help your Facebook fan page to grow.
Final Thoughts
Fan pages succeed when they entertain fans. But you also have to think like a marketer, which can be a difficult process if you have never been trained like a marketer. If you would like more tips on how to create a Facebook fan page, visit here for more tips. Remember, you CAN have a great Facebook fan page!
If you enjoyed this article and would like several more FREE tips, go to fanpagemagic.weebly.com for more valuable information.
Renee Pawlish is an author of Nephilim Genesis of Evil, and The Reed Ferguson mystery series, and other books. She also consults with authors and other entertainers, helping them learn how to effectively market their books or music.
Article Source: http://EzineArticles.com/?expert=Renee_Pawlish