Website Monetization Tips
Posted on January 31, 2012 by CJ Article Team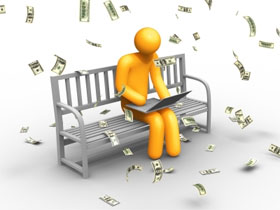 Whether as a hobby or fulltime job depending on your dedication and time, there are several ways for website monetization. Internet has made it possible for you to make money from anywhere in the world around the clock. In fact you do not have to sit in front of your computer to be earning money with Website Monetization.
Blogging
If you like writing then you can make money by writing for networks or do paid posting through brokerage services. You will have effective website monetization when you write content that attract more readers or readers that pay more and by choosing a solid network to write for.
Ad Sales
You can sell ad space in your blog and get paid every time someone clicks the ads. Having ads that are relevant to your content increases the possibility of visitors clicking those ads. In addition, the positioning of ads on the webpage increases the chances.
One of the domain monetization strategies is to buy a domain name, register it and park it with a domain parking company. Type-in-traffic brings visitors and pay-per-click earns you revenue. You increase your chances by having domain names on prominent keywords or misspelled common keywords
Affiliate programs
When you refer products through reviews and testimonies you have website monetization through affiliate programs. When your readers learn about their product and get directed to their website through your content you earn money. You increase the chances of making money by offering reviews on products that interests your readers the most.
Sell Service
If you are qualified to do something then you are qualified to talk and give advice on that too. When readers avail your service you can get paid for the service. This will also help you get more clients to your offline service acting as effective marketing. Use region special or subject special keywords to attract more visitors. You can work on a periodic newsletter, which can be subscription based and earn you money.
Sell Product
Whether it is your product or someone else's product you can earn money by selling those products or by merely mentioning those products in your content. Optimize your website to direct customers to it. You can buy domain names and sell them for profit as part of domain monetization. You are better off with good web skills and dedication to be successful. Selling Adwords could earn you good money.
Sell site
You can buy domain names and build websites and sell them instead of just selling or parking domains. When you automate features on your site allowing the users to personalize you can have successful Website Monetization.
Article Source: http://EzineArticles.com/4235271