Apple iPhone 5 – When Will It Be Released?
Posted on August 31, 2011 by CJ Article Team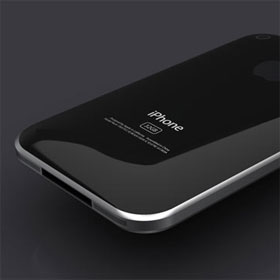 The Apple iPhone 5 marks a break in Apple's traditional annual launch cycle, which for years has seen the launch of the company's next-generation smartphone in June or early July.
June 29th 2007 marked the launch of the debut iPhone, which was followed by the iPhone 3G on July 11th 2008, the 3GS on June 19th 2009, and the Apple iPhone 4 on June 24th 2011.
However, we're edging towards August 2011, and there's still no sign of Apple's fifth-generation iPhone. And with so many rumours circulating, we're still none the wiser as to when it'll be available, with some sources claiming it'll land August, with others predicting a November release.
So, what are the chances of it launching in August? According to Piper Jaffray analyst Gene Munster, it's looking quite likely. Citing two "concrete data points" – including an iPhone manufacturing equipment supplier – Munster claims that all signs are pointing towards an August release. In fact, having done some of his own calculations, he predicts that the iPhone 5 will be landing on August 24th.
Furthermore, a UK job listing for 'full-time iPhone Sales Staff' hints that the smartphone could be landing in just a few weeks time. The temporary position is asking for staff for the period between August 16 and October 29 – suggesting that Apple's looking to increase its retail staff ahead of a product launch. Likely to be that of its hotly-anticipated next-gen smartphone.
There may be plenty of theories that the handset's coming in August, but September is still looking like the most likely release date. Multiple sources continue to add weight to the rumours, so how likely is a September release?
First off, there's Reuters, which is claiming that the smartphone will go into production in August, followed by a September release. Although this is by no means confirmation, the news source cites 'three people with direct knowledge of the company's plans'. This is backed up by comments from Craig Berger, an analyst at FBR Capital Markets, which having studied Apple's traditional launch cycle, claims a 'September launch is looking more likely'.
The September rumours don't end there. Swisscom, a Swiss mobile phone operator, has 'let slip' that the handset will be released in the United States on September 5th. It adds that it will then be released across Europe on October 5, which is when it will start selling the smartphone. This matches up perfectly with the 'confirmation' from a China Mobile ex-employee, which claimed it would start selling the iPhone from September 5 2011.
Although a September launch is looking likely, Phones4U are claiming the iPhone 5 won't be launching until November 23rd. Speaking to UK gadget-website T3, an employee from the St Albans store supposedly let slip that it's be landing in November, and will be on 'similar tariffs to the iPhone 4′.
Although an exact date is still to be confirmed, a September release is looking most likely. A launch is certainly just round the corner, at least, as Apple has reportedly ordered 15 million units of its still-unannounced smartphone. That's according to the Cupertino company's component makers, which also claims it'll start shipping in 'September 2011′.
Here's awaiting Apple's official announcement. Whenever that may be.
For updates on the release of the Apple iPhone 5 in the UK, you can sign up for email updates and read all the latest news at SoMobile.co.uk. You can also find reviews and price comparison on existing mobile phones.
Article Source: http://EzineArticles.com/?expert=Chris_Jonson