Odesk Outsourcing Tips
Posted on October 19, 2011 by CJ Article Team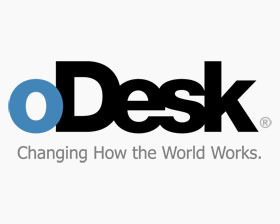 Outsourcing is a must in our line of work, and the outsourcing site you choose to use can make a huge difference. Right now, one of my favourite services is Odesk. There are a number of reasons Odesk stands out among so many of these services.
First, it allows a much greater degree of oversight. You can create teams, review work diaries, see exact hours of your team members, and generate data about your project in real time. You can even receive screenshots throughout the day to see how your team is working and review their progress.
So, to help you get started with Odesk, here are some of my favourite tips.
Starting New Projects – Make sure, when you post your first projects, that the descriptions are very clear, and you list all tasks needed to complete the project. Don't describe what the project is, as you don't want people learning too much about your efforts.

But, always discuss specific technology and expertise, as well as the actual things the contractor will need to do when they work with you. Additionally, as you get applicants filter them down, making sure you get only English skills of 5 and a feedback score of 4.5 or higher.

Find Affiliated Providers – Odesk has two types of providers – individuals and those working with a larger provider. You want an affiliated provider as they are often managed by someone who can provide additional assistance and they will never change projects or drop off on you at the last minute.
Hourly Limits – Always know exactly what you'll be paying for a project before anything gets started. I recommend starting with a single, small project and then working your way up from there. Also, don't allow billing of "off-odesk" hours with any new providers.
If you get lax on how much you spend per day, you can quickly start paying more than you're making. Eventually, this will be much easier to keep track of.
Don't Hire with Your Own Money – Don't outsource projects to people unless you have a source of income you can use to cover their expenses. Paying an Odesk bill out of your own pocket can quickly ruin your efforts.
Manage Your Team with ClockingIT – Whenever someone joins your team, have them sign up for your ClockingIT account. This allows you to maintain the entire project in one place, with all your files and assignments. Billing is done on Odesk, but everything else is done here.
Be Very Specific – When you start a project, the description might be very general with only a few detailed aspects of it. However, as you move along and your provider gets started, break it down into small, easy to follow tasks.
Hiring a Project Manager – If you push your efforts to a larger scale and hire someone to manage your projects, make sure they have outstanding communications skills from the start. They should ideally be able to report to your daily without bringing problems or issues to your desk.
Mobile App – Yes, Odesk has an iPhone App (who doesn't?). That's a good thing for you, because you can actually check the slideshow for any work done by your team overnight, quickly easily and on your phone.
Odesk has already started changing how thousands of marketers get work done every day. If you're not one of those thousands, I wholly recommend you get over to Odesk and sign up for your account immediately.
The options you'll gain, the freedom you'll enjoy, and the profit potential that presents itself will all make it very much worth your while.
Do you like to learn more?
Then you might want to sign up to receive my FREE Ebook called "How To Make Super Affiliate Commission." (Only few copies available) All you have to do is go to How To Make Money Online Fast and sign up!
Article Source: http://EzineArticles.com/?expert=Joseph_Park