Pay Per View Marketing Strategy: Why Most People Are Turning To It
Posted on November 23, 2011 by CJ Article Team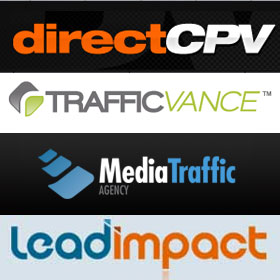 What is pay per view marketing strategy?
Pay per view, also referred to as PPV, is a marketing strategy that utilizes adware. Adware is a form of advertising done on free software. It is different from spyware in that it is not malicious and the user willingly installs the software. However, the user sometimes is not given the option of viewing or not viewing the advert and some companies just sneak in the adverts. In any case, the user is always in knowledge that they are using adware.
How does the pay per view marketing strategy work?
The strategy starts with setting up a marketing campaign with any PPV network. These networks are quite a number. The choice of the network determines your advertising success and the cost you are to incur. The most popular PPV networks include TrafficVance, Media Traffic, LeadImpact and Direct CPV.
Your advert is then attached to some software. While attaching the advertisement, you specify the URLs of the websites that you will want to appear in the advert or the keywords that will prompt the adverts. When a person installs the software on their computer, the specified websites will pop up every time the software is run or when the specified keywords are searched using any search engine. You can also set it such that the website you are promoting pops up on the user whenever a certain website is visited.
During the setting up of the advertising campaign, you choose how the adverts will be appearing. They can be pop-ups such that the user sees the advertisements the moment a triggering action takes place or a pop-under where the user sees the advert after closing their browser.
Payment on Pay per View Marketing Strategy
Payment here is a bit different from what happens with pay per click. In this case since the user actually sees the website, you pay for every view of the site you are promoting. In other words, the user does not have to click on anything on the website.
But why are so many marketers going for this option?
The answer to that question is dependent on two factors. One, with a pay per view strategy, you could get more visitors to your site than you would with other strategies. If you set up your campaign well, making the correct choice of keywords and URLs such that the user of the software would be interested with the products you market on your website, you could actually be getting targeted traffic. The second and most important reason, is that a pay per view marketing strategy is far cheaper compared to pay per click and many other advertising strategies.
If you're looking for an honest, ethical and legitimate opportunity to generate a full time income from home, click here.
For free training, free education, and a free income generating website, visit www.FamilyCashFlow.com today.
Article Source: http://EzineArticles.com/?expert=Suzanne_C_Rhodes